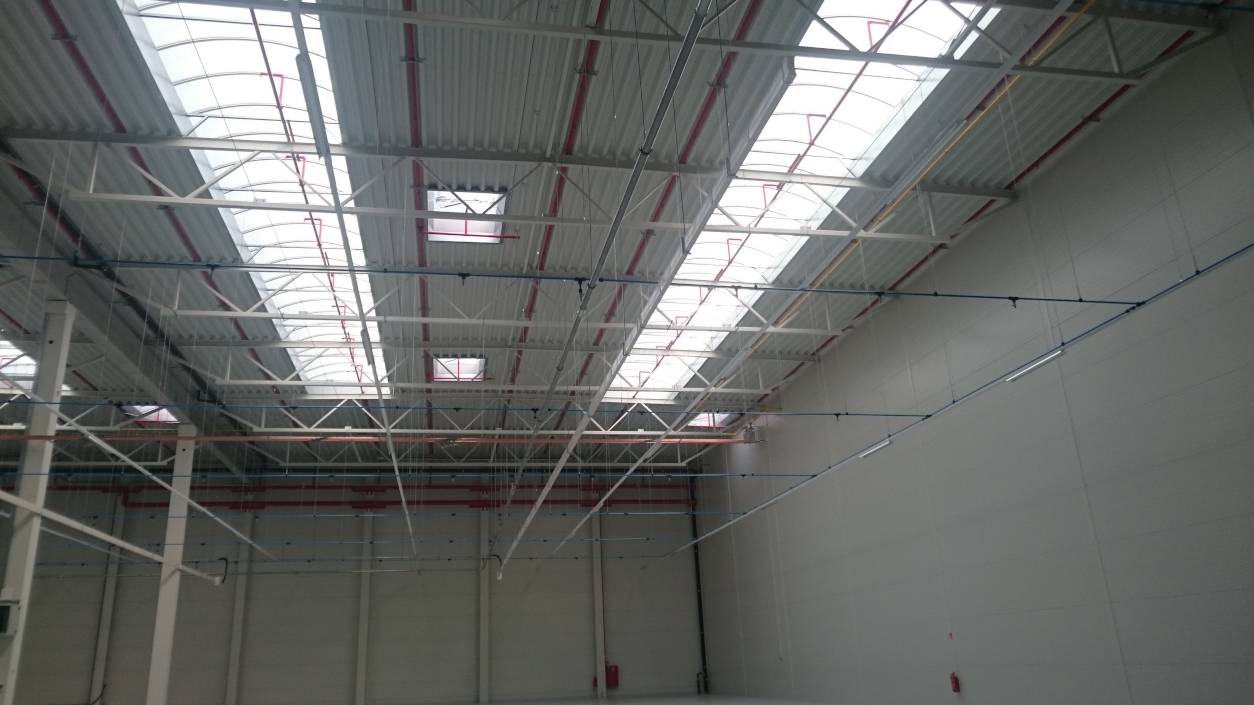 Dla klienta działającego w branży stolarki okiennej została wykonana instalacja sprężonego powietrza w systemie aluminiowym, skręcanym producenta Aircom.
Średnica głównego rurociągu wynosi 80mm, a jego długość to 240mb.  Jako łączniki wykorzystano rurociągi o średnicy 50mm natomiast podłączenia do maszyn wykonano z rurociągów o średnicy 25mm.
Każde przyłącze uzbrojone zostało w 2-portowy kolektor z szybkozłączami ½".
Łączna długość instalacji to 1 000mb.